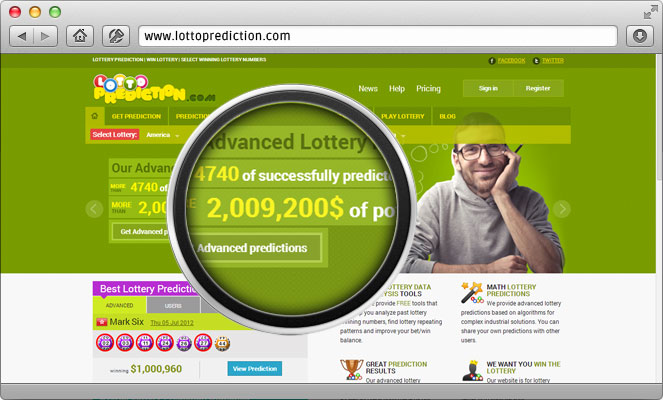 LottoPrediction.com – the name of the website says it all. We are a small team of dedicated lottery lovers who aim to bring you the best services and tools to make your lottery experience enjoyable and pleasant. We have created this online lottery website to help you play 'smart lottery'.
Our aim is to create a place where lottery players from all over the world can share their lottery knowledge, discuss ideas around the lotteries and create, a so called 'wisdom of crowd' that everyone can use absolutely for free. We truly believe that together we can win the lottery.
What services and lottery tools do we provide?
LottoPrediction.com is trying to cover the most popular big lotteries around the world.
Our main purpose is to create an ultimate lottery prediction system that uses advanced mathematical and statistical methods and algorithms.
We have created numerous mathematical and statistical tools that you can use absolutely for free. We will continue to create new instruments, filters and effective lottery wheels to make your lottery play more smart and enjoyable.  You can always use our free lottery data analysis tools for your next lottery play.
If you hold your own lottery system or you use your special techniques to play lottery, you can always post your own lottery predictions for free. We want you to share your knowledge in order to create 'wisdom of crowd' lottery predictions which are a merge of predictions from all our users.
If you don't know where to play lottery online (even if you want to play lottery that is not in your country), you can always find the top best places from our list of trusted lottery tickets sellers. 
We also are aiming to bring you the latest up-to-date lottery news from around the world. And you can always check the latest lottery results on our website.